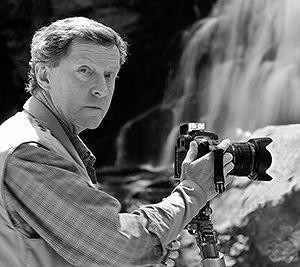 Photographing nature and traveling to unspoiled natural places are two of my favorite activities. I photograph to travel, or I travel to photograph—either way, I always enjoy time in nature.
In my youth, I spent countless hours wandering mountains and streams of northwest North Carolina, developing a deep love of nature that has never left me. Serious photography came much later in life, but eventually my cameras became the primary focus of my time outdoors.
My work is concentrated on the southern Appalachians in general and the Blue Ridge region in particular, but also includes images from places farther afield across the United States and elsewhere. In addition to the personal enjoyment I derive from photographing nature, I hope my photographs inspire others to a greater appreciation of wild or preserved natural places—such as the US National Park system, of which I am an avid fan and advocate. As Nancy Newhall put it, "Wilderness holds answers to questions man has not yet learned . . . to ask." I believe the quality of human existence is enhanced by experiencing undeveloped lands and observing wild and free creatures.

---
Generally, my intent is to faithfully record and accurately present my subject matter through the resulting photographs, though I am not opposed to more artistic/less realistic imagery when conditions and subject matter offer those opportunities. Whether literal or more creative, all my images are sold in limited editions and are individually signed and numbered with certificates of authenticity. Each is professionally printed, and in addition to traditional photographic prints all images are available printed on canvas or metal. Both "standard" and oversized prints are available. If you don't see the size you need in the standard size offerings, please contact me.

Photographs are available through this website, as well as in galleries in and around Boone, Blowing Rock, West Jefferson, and Wilkesboro, NC.